Accounting & Finance Show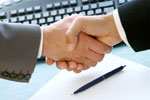 TECHNOLOGY-IDEAS-SKILLS FOR ACCOUNTANTS, BOOKKEEPERS & FINANCE MANAGERS
Digital technology is revolutionising accounting and financial management. Cloud accounting and a plethora of new applications, software and services are giving accountants, bookkeepers and finance managers a powerful range of value-adding tools. Small businesses now have access to financial management solutions that are low cost, mobile and scalable. How can accounting firms embrace this digital transformation? How do accounting professionals keep up with the pace of change?
EMBRACE CHANGE
The Accounting & Finance Show brings together the technology, the people and the experts that will keep you ahead of the exciting changes that are sweeping your profession. Whether you are an accountant or bookkeeper in private practice or a finance manager in a small business, this is the event for you. Where else do you have access to hundreds of new solutions on one giant show floor and a free conference programme that addresses the key skill development needs for your digital future?
THE ACCOUNTING & FINANCE SHOW IS:
A showcase for the world's leading solution providers
Over 200 hours of CPE education on all the important topics
6 unmissable theater tracks
Live demos
The one place where you can assess technology that is right for your business
Networking with peers and those who face the same issues as you
This is about different and better in data, analytics, decision making, funding and results. It is core to improving the overall performance of your business. It is core to your professional future.
CHECK ALL THE BOXES
Practice Management
Bookkeeping
Technology
Funding, Cash-flow and Accounts Receivable
Business Advisory
Wealth Management
Payroll, HRM and CRM
Finance Directors' Summit
Tax
FOR WORLD-CLASS SOLUTIONS PROVIDERS
The Accounting & Finance Show offers outstanding opportunities for solutions providers, from senior sponsorships to a range of exhibition booths on a serious floor plan. If you are looking to access the community of accountants and bookkeepers, then this is your best ROI in 2019.
Start:

July 23, 2019

End:

July 24, 2019

Where:

Los Angeles Convention Center, 1201 S Figueroa St, Los Angeles, CA, United States, 90015

Phone:

N/A

Event Type:

Other

Ticket Price:

N/A