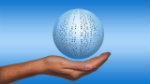 The Art & Science of Global Expansion

The GetGlobal team bring together a unique and dynamic mix of global business executives, industry experts, governmental and NGO resources and global business partners to provide the networking and tools for international business growth.
Depending on whom you ask, expansion into foreign markets can either be impossibly difficult and risky, or it is an easy and logical move given that we live in an increasingly globalized world where ideas and goods flow freely. We have found that the truth is somewhere in the middle -- expanding into new global markets is indeed challenging, but many more companies would be doing it if only they felt they knew how to find the right resources and partners to succeed. Even multi-national companies face the same issues.
Start:

October 25, 2017

End:

October 26, 2017

Where:

J.W. Marriott Hotel at L.A. Live, 900 West Olympic Boulevard, Los Angeles, CA, United States, 90015

Phone:

N/A

Event Type:

Southern California

Ticket Price:

N/A

Website:

https://getglobal.co/