Southern California Data Science Conference 2017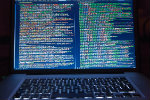 DSA is now IDEAS
We've changed our name but our mission remains.
As our world moves toward an increasingly data-driven reality, we believe it is critical that we service this data ecosystem as a whole. In the field, data science and data engineering go hand-in-hand. Data engineering lays the foundational infrastructure for data science while data science generates innovation that makes the whole thing worthwhile. To better reflect this, we will be changing our name from Data Science Association (DSA) to International Data Engineering and Science Association or IDEAS for short.
OUR MISSION
We build a data science hub to connect real-world knowledge and provide robust resources for business leaders, academic professionals, and promising students. Our vision to foster the data science ecosystem and broaden the adoption of the technology. We empower and accelerate the growth of the community by offering online resources, conferences, latest industry trend and data science job opportunities.
Start:

October 22, 2017

End:

October 22, 2017

Where:

Pasadena Convention Center, 300 East Green Street, Pasadena, California, United States, 91101

Phone:

N/A

Event Type:

Southern California

Ticket Price:

60 - 100.00

Website:

https://www.ideassn.org/socal-2017/