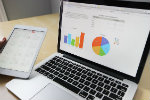 SOCAP (Social Capital Markets) is in the vanguard of the emerging global impact economy — convening ideas and capital to catalyze world change. We are a network of investors, entrepreneurs, and social impact leaders addressing the world's toughest challenges through market-based solutions. For more than ten years, we have achieved our goals through a series of events, initiatives, and partnerships that leverage the power and effectiveness of collaboration.
Our world-renowned conference series is dedicated to increasing the flow of capital toward social good. SOCAP's flagship event each fall in San Francisco is the leading gathering for impact investors and social entrepreneurs. We take a unique approach that emphasizes cross-sector convening and gathers voices across a broad spectrum to achieve unexpected yet impactful connections. From the leading edge to established players, SOCAP brings together global innovators, investors, foundations, governments, institutions, and social entrepreneurs to build the world we want to leave to future generations. We actively seek out opportunities to accelerate the market at the intersection of money and meaning and, in pursuit of that goal, have convened more than 15,000 people since our first event in 2008.
In addition to the annual SOCAP conference, we offer year-round events to continue important conversations around money and meaning via SOCAP 365. Sign-up for our newsletter to get updates about local events in your area to make connections, gain inspiration, and create a more sustainable economy for all.
For more information on SOCAP and our conferences and initiatives, feel free to contact us.
Start:

October 10, 2017

End:

October 13, 2017

Where:

Fort Mason Center, 2 Marina Boulevard, San Francisco, California, United States, 94123

Phone:

N/A

Event Type:

Northern California

Ticket Price:

995 - 1690.00

Website:

http://socialcapitalmarkets.net/