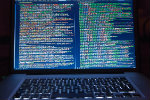 API World + Integrate: The power of the API-driven economy.
Let's face it, API is the new IT. We no longer simply buy technology software or hardware, we plug into a growing open ecosystem of API-driven services. API World puts API Innovation, API Design, API Strategy, and API Services on center-stage. We cover topics across Internet of Things API's (connected cars, connected homes, devices), Marketing API's, Infrastructure-as-a-Service API's, and Data and Machine Learning API's to name a few.
Do you provide private APIs to your internal organization or public APIs to third party developers? The API World Conference can help you optimize these relationships.
Learn how to design, monetize, strategize and market, and scale RESTful APIs to billions of calls. Also, learn how to discover, consume, and manage APIs in a secure environment.
Event workshops will teach you to become a better programmer with APIs including panels and fireside chats with outstanding speakers, tons of developers to exchange knowledge, and close interaction with disrupting API companies.
Start:

September 23, 2017

End:

September 28, 2017

Where:

San Jose Convention Center, 150 West San Carlos Street, San Jose, California, United States, 95113

Phone:

N/A

Event Type:

Northern California

Ticket Price:

35 - 1299.00

Website:

http://apiworld.co/