5th Annual Global Big Data Conference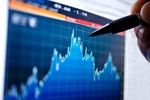 DESCRIPTION
Global Big Data Conference, the leading vendor agnostic conference for the Big Data (Hadoop, Apache Spark, IoT, Security, NoSQL, Data Science, Machine Learning, Artificial Intelligence & Predictive Analytics) community, is now announcing its fourth annual event (Aug 29 - Aug 31 2017).

The 4th Annual Global Big Data Conference is extended to three days based on feedback from participants. The event will feature many of the Big Data thought leaders from the industry. Annual Global Big Data Conference is an event acclaimed for its highly interactive sessions. Speakers will showcase successful industry vertical use cases, share development and administration tips, and educate organizations about how best to leverage Data (Big Data, Smart Data, Fast Data, Little Data) as a key component in their enterprise data architecture. It will also be an excellent networking event for Executives( CXO's, VP, Directors), Managers, developers, architects, administrators, data analysts, data scientists, statisticians and vendors interested in advancing, extending or implementing Big Data.

Managing Big Data has become a major competitive advantage for many organizations and hence maintaining a proper analytics platform is vital for an organization's survival. This conference provides insights and potential solutions to address Big Data issues from well known experts and thought leaders through panel sessions and open Q&A sessions.
What you will learn
You'll get up to speed on emerging techniques and technologies by analyzing case studies, develop new technical skills through in-depth workshop, share emerging best practices in big data (Hadoop, Spark, IoT, Security, NoSL, Data Science, Deep Learning, Machine Learning, Artificial Intelligence, Chatbots, Predictive Analytics, Docker, Containers, Microservices), and future trends. The depth and breadth of what's covered at the 4th annual Global conference requires multiple tracks. You can either follow one track from beginning to end or pick the individual sessions that most interest you.

1. Industry Vertical Use Cases
2. Hadoop & Beyond
3. Spark & Beyond
4. Artificial Intelligence, Deep learning, Data Science & Predictive Analytics
5. IoT
6. Security
7. Containers
8. Microservices
9. Cognitive
10. Chatbot
11. Workshops
Conference Highlights
1000+ attendees
100+ Speakers
80+ Sessions
Great Networking opportunity
Workshops
Keynote Sessions
Startup Pitch
Start:

August 29, 2017

End:

August 31, 2017

Where:

Santa Clara Convention Center, 5001 Great America Parkway, Santa Clara, California, United States, 95054

Phone:

N/A

Event Type:

Northern California

Ticket Price:

699 - 3000.00

Website:

http://globalbigdataconference.com/