Digital Marketing For Medical Devices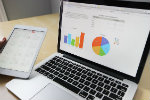 According to the 2017 MM&M/Guidemark Health Healthcare Marketers Trend Report, 74% of device marketers surveyed said marketing budgets are on the rise, giving you funding to implement new strategies, reach new audiences and connect with customers in a more meaningful, targeted way. However, this opportunity must also be balanced with the understanding that although many organizations are creating groundbreaking devices that save lives, lower the cost of care and improve the quality of life for patients, the same organizations are more traditional and conservative when it comes to marketing, and slow to adapt to changes in the marketplace. Given this dichotomy, you're often required to provide a detailed and well-thought-out marketing campaign that provides measurable results.
Built on a foundation of seven years of informative, relevant content and attended by marketers representing device organizations of all sizes, the 7th Digital Marketing for Medical Devices West conference is an integral part of ExL Events' industry-leading Digital Marketing for Medical Devices series. This conference is designed to provide you with in-depth, tactical presentations that provide you with a roadmap to implementing similar programming at your organization and insights into some of the leading marketing trends impacting the industry today and in the future (such as new industries entering the medical device space and the impact of the evolving healthcare ecosystem). This unique format allows you to leave the conference with a game plan for when you return to the office and a forward-looking ideology that can help shape your long-term marketing strategy.
Top Five Reasons to Attend
Network with other medical device marketers who are facing similar challenges and opportunities so you can learn from one another in a more casual setting
Learn about recent successes and failures presented by stakeholders who lived through them in order to identify new opportunities and proactively anticipate roadblocks
Participate in discussions around integrating sales and marketing to develop more cohesive outreach, reduce duplicative work and open communication to ensure departments are learning from one another
Demonstrate value in a meaningful way to key customer bases, whether they be financially-driven executives at hospitals, clinically-driven surgeons and healthcare providers, or patients who are motivated by several different factors
Participate in the industry's leading event series that provides you with unparalleled networking opportunities, insights you can't get anywhere else, and access to vendors and solution providers who can help you develop and execute marketing strategies that stand out
Start:

April 23, 2018

End:

April 25, 2018

Where:

Argonaut Hotel, 495 Jefferson Street, San Francisco, California, United States, 94109

Phone:

N/A

Event Type:

Northern California

Ticket Price:

1785 - 2785.00